ASIA'S MOST POWERFUL




STOCK MARKET PROGRAM
Let's Make India Trade

is a Revolutionary Initiative by Asmita Patel to teach people how to trade markets and growth their wealth peacefully and ethically.
• Learn Stock Market Trading & Investing
• From Asmita Patel, Award-Winning Mentor
• 17+ Years of experience
Creating a New Breed of
Real Profitable Traders!
3rd, 4th, 5th of
March 2023
Recorded Series +
3 Full Days of Live Session
English + Hindi Mix
Easy To Understand
Open for all: Beginner/Trader/Investor
ASMITA PATEL'S

EDUCATION MODEL
Price Action Trading System
100% Objective & Mechanical System
Foundation Of Stock Market
Learn Stock Market Right From Scratch.
Understand the Market Terminologies and Jargons with Simplicity.
Equity Market Trading Strategy
Wealth Creation Strategy To Pick Stocks That Gives You Multifold Returns.
Manage Your Portfolio For A Long Term Investment.
Future Market Trading Strategy
Understanding Of Future Market.
Nifty Future Strategy For Positional Trading.
Trade Both, Long Term & Short Term Position.
Generate Quarterly Income.
Currency / Forex Market Strategy
Forex Market Insights.
USDINR - Currency Future Trading Strategy.
Generate Monthly Income.
Understanding of CALL & PUT Options.
Banknifty Expiry Special Options Buying Strategy.
Generate Weekly Income.
The Best Risk Management Formula That can Help You To Take Calculated Risks.
Money Management.
A Systematic Pre Define Process For Gap Up And Gap Down.
Remove The Fear of Gaps While Trading.
Carry Forward Your Open Positions For Next Contract.
Implementation Of Strategy In Live Market.
How To Punch Buy & Sell orders.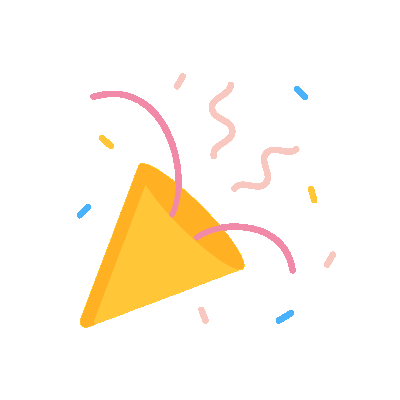 You Are Ready To Trade the Market!!!
Trader, Mentor, Entrepreneur
"A Brand Name That Has Changed The Whole Concept Of Trading Financial Markets Globally."
An award-winning Stock Market Mentor & Full-Time Trader, Asmita Patel is on the mission - "Let's Make India Trade". Asmita is working tirelessly to teach people the art of trading, investing and growing their wealth. Her proprietary strategies, backed by 17+ Years of Experience on a path of growth and prosperity.
Padma Shri, Padma Bhushan, Actor,
UN Ambassador, & Author.
Renowned Actor known for his complex roles across platforms. A charitable human being dedicated to children welfare under his name. He lives by the words, 'Your best day is today,'. With fame and recognition in hand, he is absolutely grounded. He has stunned the audience with his delightfully intense movies such as his first-ever movie 'Saransh' and even now at the age of 67 with his role in the most provocative movie 'Kashmir files.' His journey through life and art is an epitome of excellence. He has authored The Best Thing about You Is You.!
Don't know the 'S' of the Stock Market
Are Absolute Beginner in Finance Market
Are Interested In Becoming a Trader
Are Looking For a Parallel Source Of Income
The best online course.. ASMITA MA'AM YOU ROCK..Every matter in class was taken care, from theory to practical.. questions and other doubts well explained, in infinite manner... Asmita Ma'am you are great... Over all looking forward to make you proud of myself for the hardwork you put in me... Over all the entertainment was amazing too. dreams comes in reality... Love you ma'am and all the team.. All the best to all your
Thank you so much Asmita madam .A Your name was just referred byafriend in Whatsapp group refering to your interview to Economic Times I started watching your videos .and joined your workshop ...You were simple,logical and convincing MUST SAY YOU HAVE GIVEN DIRECTIOM YO MY LIFE ...WAS WONDERING WHAT TO DO AFTER RETIREMENT .. NOWIHAVE PUTPOSE AND GOAL .. THANK YOU FOR SPREADING LOVE AND HAPPUNESS TO WORLD ...BE BLESSED ALWAYS AND ...so joined LMWT and now OPTION MULTIPLIERS ..I BLESS OTHERS
Don't know where to start from. Asmita Ma'am is not just a Queen of Options , but more than that she is a Queen at heart <3. Since day1thatijoined the OM course , till the last day , she left no question / query unanswered .At times it becomes irritating for a teacher to keep on answering the same things again and again , but hats off to this lady, she always had a smile on her face and made sure our energy is always on the Upper circuit :) Coming to the course details , i have never ever come across any such kind of a strategy wherein you can be at peace at the same time when your trading in the market. She has put in a lot of efforts to design this strategy and the amount of confidence she has with it ,I'm also confident that ill definitely succeed in achieving what i want to . I would give my 100% recommendation to all those reading my message to go ahead with Asmita Maam. She is an optimist and always has an answer as a 'YES' YOU have nothing to LOSE HERE!GOD BLESS YOU MAAM. THANK YOU & LOVE YOU!!
First and foremost I would like to thank Asmita mam for simplifying the trading system by shedding all the indicators which happen to be lagging in nature. The system taught was simple, disciplined, and takes very little time to calculate and place orders including targets and stop losses. One can trade without stress and can have time to do other things in life . I would like to follow the system and as a continuous learner would like to do other programs of Asmita mam in the future. Once again thanks for everything mam.
We received more than what we were promised. My every query got sorted out. The Team is very much supportive. If someone doesn't want to get tangled with patterns and indicators shall be nowhere but here. Every system has its own accuracy. This has got its own-its just that its simple enough to be understood by class 8 kid.
Rest is "Bhav Bhagvaan che."